Welcome to QuadPartPicker
There's nothing we love more than having confidence going into a build, so we've built a tool that aims to help new and veteran FPV quad builders plan builds and purchase parts.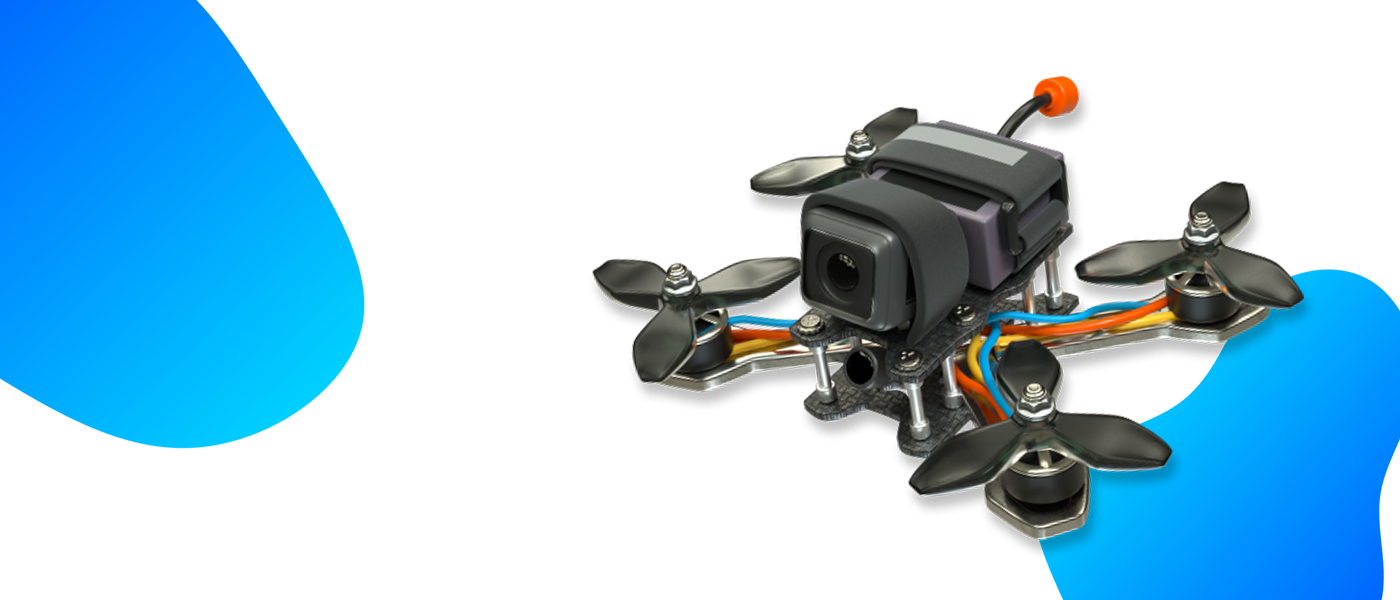 Hi and welcome to QuadPartPicker! We're a new tool that aims to help new and veteran FPV quad builders plan builds and purchase parts. There's nothing we love more than having confidence going into a build, and there's nothing we dread more than seeing magic smoke moments after plugging our quad in for the first time.
As FPV enthusiasts, we recognized planning and building a quad can take a lot of time. Juggling 50+ tabs, finding parts in stock, finding compatible parts, watching Bardwell's videos to make sure we learned something today. While some of us love this pursuit, many of us just want to fly and crash just to start the process all over again. Knowing this inevitability, we created QuadPartPicker with the goal to cut down on the process and help us FPV folks get reliable information on our build plans through organization and filters.
What You Can Do with QuadPartPicker
Plan your quad build by picking parts using the Quad Builder
Browse for parts across retailers and narrow your options
Quickly search for parts and jump to purchase
Share your build lists
Save parts to a list you can always come back to
Save your builds
What We Did
Our approach to the challenge was to create a tool that's easy to use and reliable. Sounds easy enough, right? We gathered information from a variety of retailers and we came to the realization that while the FPV industry has come a long way with standardization, there's a long way to go. Not to mention new technologies that come out every day that change the way we look at building quads. We love seeing the innovations happening in FPV and we want to evolve with it. This is our first take, and we're ironing out the details to make QuadPartPicker more and more useful.
What We're Doing Next
While this is our current plan, it doesn't mean it's going to be a straight path. We want you to follow in this journey and tell us what you want QuadPartPicker to do for you.
Compatibility and enhanced filters:
Some of us only want the best of the best, and some of us only want the cheapest possible parts. But most of us probably fall in between. When we plan builds, we want to know what all of the options are given our budget and use cases. Will that flight controller fit in that frame? Is this ESC powerful enough to handle those motors? We plan to create a database of parts that includes deeper information like physical dimensions, weight, voltage limits, power outputs, and the like. We will use that information to get you to the parts you need and inform compatibility between parts.
Shareable build logs:
You've picked your parts and built your quad. Next, we want to let you share your building process and how your quad flies with photos and videos.
Expand to new countries:
We see that there are pockets of very dedicated FPV enthusiasts across the world. Rather than just focusing on our home country, we want to make this tool useful for quad builders everywhere. This means we plan to add retailers and support currencies from countries outside of the United States. We want to make building quads as accessible as possible to everyone who wants to dive into FPV.
How You Can Support Us
Ok, we're really proud you got this far. So thank you, truly. We're a small team juggling other day jobs, so if you want to help us become better, we really appreciate you:
Telling us what we can do better, what features you want to see, and a little context around it. Are you a noob, have you been building quads since 2010? Drop us a line at feedback@quadpartpicker.com. We promise we'll read everything.
Telling us what retailers you would like to see on QuadPartPicker and telling those retailers that you want to see them here. In the near future, we want to join retailer affiliate programs to grab a small commission of your parts purchase to cover the cost of maintaining this tool and building new features. This is not an additional cost for you, rather the retailer would give us a small cut for referring you to them. Right now, we don't have any affiliate programs active, but we'll be transparent about it when we do.
Just using QuadPartPicker. Seeing traffic and growth shows us that this is something worth spending our time on.
And if you like what you're seeing, telling your friends, telling other FPV folks, sharing your build lists, helping newbies pick parts, screaming QuadPartPicker from the rooftops. Getting the word out is immeasurable support to us.
Much love,
The QPP Team
(Also, subscribe below for updates! We're planning on sending regular newsletters focusing on guides, news, the best FPV video roundups, and product reviews)